Installing downspouts in a gutter system is obvious. If you don't use rain chain, you need a downspout. Otherwise your gutters overfill with water & begin to damage your house. Many of our clients have gutters around the house with downspouts but their downspouts are sparse & far between. Leaving puddles of water in sections of their gutter, which leads to rust or other issues. Installing downspouts in Sacramento California is a standard for our company. Many clients need to improve the current drainage performance of their gutter system.
Downspout installation Sacramento is a simple install of a single story or two story downspout to drain water from the gutter. Downspouts are designed to remove water from the gutter and push the water away from the house. Which protects the house during the rain which happens throughout the year. Installing additional downspouts is a key way to prevent overflowing gutters and most Sacramento residents understand their importance. Call for your Downspout Installation Sacramento Residents (916) 333-0329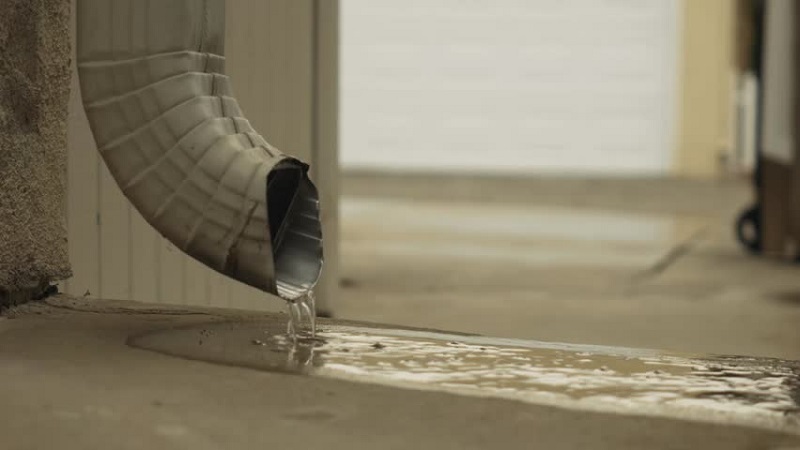 Downspouts are made of sheet metal some companies use pre-made corners while others cut the actual downspout sticks to create the custom cuts by hand. Obviously the second option requires far more experience to accomplish. Our installers are trained to provide Sacramento clients with a matching look of their existing downspouts. We don't cut corners, but we refuse to build a custom eyesore. Downspout installation Sacramento come in multiple shapes in sizes, round or rectangle. Through different size downspouts & designs.
Not to mention the wide array of colors available for installation. Clients are able to match their current designs with ease simply by taking a photo & sending it to the installer prior to the appointment. This way they are completely prepared for any Sacramento Gutter Design. Many clients don't know that a downspout is needed every 20-25 feet for proper disposal of water. Many homes double & sometimes triple that number. Rarely do you see proper installation from other companies. In effort to cut costs they design an inadequate gutter system for clients. Call the Best Gutter Service in Sacramento, Cleaning Sacramento Gutters (916) 333-0329