We provide a complete gutter cleaning service from the gutters to the downspouts including hauling away debris in Sacramento, California. Clean rain gutters is an essential part in making sure your gutters are functioning properly and doing their job the way they're suppose to.
For example, let's say your rain gutters haven't been cleaned out in 6-12+ months. The rain gutters are collecting leaves and other environmental debris, which in turn, will clog your downspouts and prevent water from properly flowing and exiting your rain gutters. When the water has no escape route, it will fill your gutters, adding pressure and weight, and the rain gutters will start to pull and rip away from your roof; which can leave you with some costly repairs. A home with a 1,500-square-foot roof sheds 1,000 gallons of water for every inch of falling rain.
 To prevent water from penetrating your home or damaging the foundation, it is essential that this water is gathered and channeled away from your home. Gutters and Downspouts serve just that purpose. Here are just a few issues that may arise from having dirty or clogged rain gutters and downspouts: Leaking Gutters, Cracked Foundation, Rotted wood, Leaking Roof, Mosquito / Insect infestation, Algae growth, Cracked driveways, Slippery walkways.<p>
Call Sacramento Monsters Gutter Cleaning Today (916) 333-0329
We here at Sacramento Monsters Gutters Cleaning, take pride in the quality of work that we provide. Our gutter cleaning services takes the worry and stress off your hands and will leave you with rain gutters that will last for years to come. Otherwise, when it rains water will flow over the sides of the gutter or through the bottom. Oftentimes, deteriorating  the fascia boards & rafter tails.
Many of our clients find themselves with a huge bill dealing with dry-rot. Our customers realize this danger and call Sacramento's best gutter cleaning service...  Sacramento Monsters Gutter Cleaning (916) 333-0329 You Should call us today. When it comes to getting a gutter cleaned or all of your gutters cleaned in Sacramento California residents find the most important aspect to be the service provider. Many gutter cleaners have left our clients downspouts clogged or not completely cleaned forcing them to find another service provider after the next rain. Gutter cleaning Sacramento has provided us a broad view of our competition which reminds us of the need to maintain our high standards. Cleaning your rain water system in Sacramento is crucial.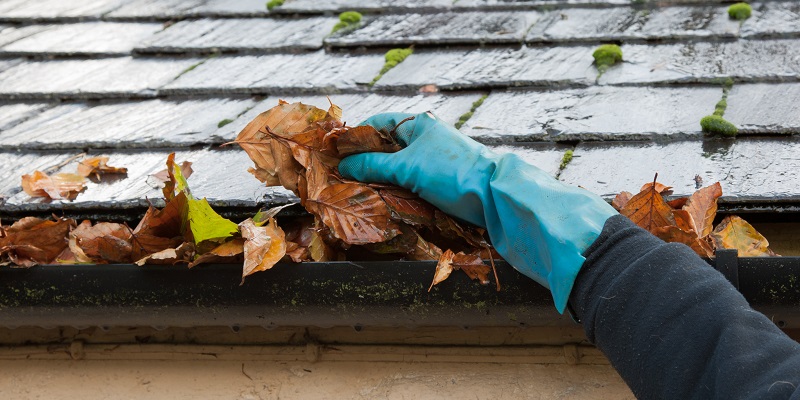 Our employees have been working with gutters & sheet metal for years. We can fix just about any issue when it comes to gutter systems including downspout replacement. Cleaning Gutters has been our business for years working with Sacramento clients. When cleaning gutters we make sure we are completely equipped for any & all issues that might arise. From harnesses to ladder jacks.
Nothing will keep us from cleaning your gutter system Sacramento. We work tirelessly moving from home to home in the fall, winter & spring of every year even in the drought we maintain consistent work. When cleaning gutters there are three important aspects we keep in mind. First, safety which is why each of our guys is trained not to take risks or chance. Second, efficiency we want our crew to move swiftly through the property like a well oiled machine.
Third, performance of your gutter system which as you know is the whole reason we are there to clean your gutter system. Sacramento is known as the city of trees well what they don't know those leafs get in the gutters. Which is why you should call Sacramento Monsters Gutter Cleaning Today (916) 333-0329 !!! Sacramento Monsters Gutters Cleaning should be on everyone's mind in the fall if they call us or choose to take the risk themselves.
We want to ensure they prevent potential damage to their home which is why we named our company Sacramento Monsters Gutter Cleaning. If water damages your home due to negligence & lack of proactive maintenance your insurance company won't cover you. Be proactive clean let us clean those gutters & inspect for any potential issues which may be on the horizon. Checking the hangers on the gutter to ensure securely attached to the house.
Then checking the seams & nipples for leaks. Not to mention if anyone left their house alone without cleaning the gutter for any extended period of time & their system has rusted & deteriorated. Our clients call us every year cursing the gutters & the trees around their house, until we ask about their summer. Then they remember why they love the tree & the shade it provides. While just before the rain they remember they need to clean the gutter system just like every Sacramento should...